Explore The Benefits of Visiting A Family Dentist Annually
Routine dental care is a necessary component to maintaining a healthy smile for everyone in your family, and it's important that you find a qualified family dentist that you can trust. Why turn to a family dentist, such as Dr.Gerald Ward of Burbank Family Dentistry, to care for all of your family's dental needs? Because they are specifically trained to care for and treat patients of all ages from childhood to older adults.
When you turn to us for dental care, you'll enjoy saving both time and money by being able to take care of your entire family's oral health in one easy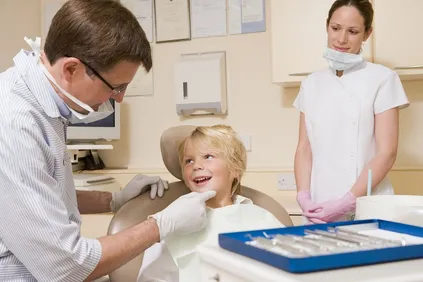 location in Burbank, IL. We can also coordinate with you to try and schedule as many of your family's visits on the same day as possible to make it easier for you.
Since a family dentist can continue to provide care to your growing family, you can enjoy the benefits that come with having a long-term dentist. We know your health, family history, lifestyle and pre-existing conditions, so that we can provide the best and most customized treatments possible. Because some oral conditions run in families, we will also be able to closely monitor members of your family to detect issues as soon as possible to prevent complications down the road.
At Burbank Family Dentistry, we pride ourselves on being able to provide a host of different treatments and procedures to address all the needs of your family. From routine cleanings and preventive care to restorative dentistry, Dr. Ward is able to handle any concerns your family has so that everyone's smiles remain healthy and beautiful.
By turning to a quality family dentist who offers compassionate, individualized care to each member of your family, everyone will enjoy healthy smiles for the rest of their lives. Our dental team is committed to offering everyone in your family the most advanced treatments and the latest technologies to ensure that you always get the best care possible.
If you are looking for a family dentist, the experienced dentist of Burbank Family Dentistry can help. To schedule an appointment for you or someone you love, call our Burbank, IL dental office at (708) 424-2900.